---
We so appreciate all the quilts being sent our way here in Alaska. We pass them out to people here in Naknek, as well as take them to many area villages where we fly. We have taken several boxes to a closed village (due to strong Russian Orthodox influence) and we were welcomed there solely because of quilts. We also have sent quilts to villages where there has been severe flooding and people had lost nearly everything - the quilts were received with tears. Additionally, we shared dozen of quilts with international visitors to Naknek during fishing season.
Why Quilts?
Great way to give a practical expression of God's love in the cold climate.
People appreciate quilts.
It opens doors to share the Gospel.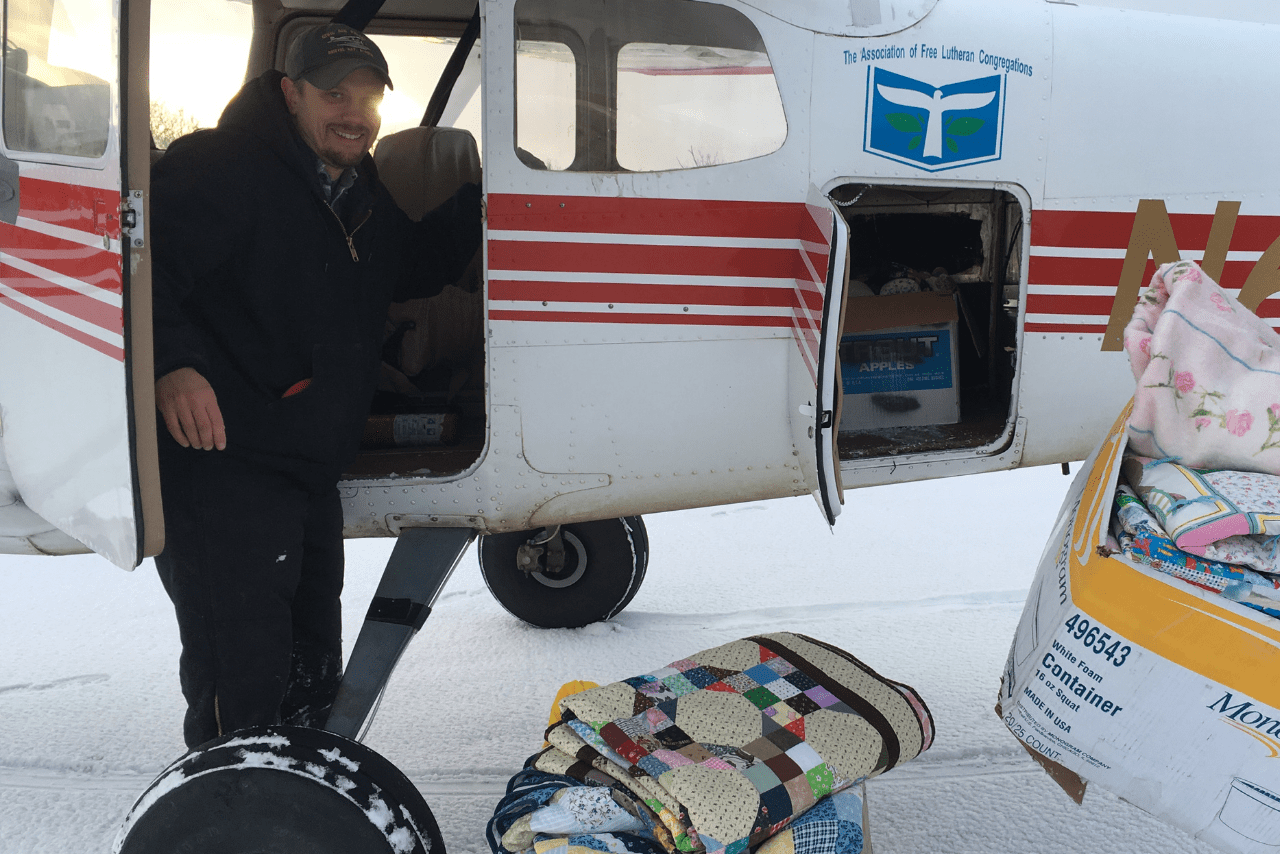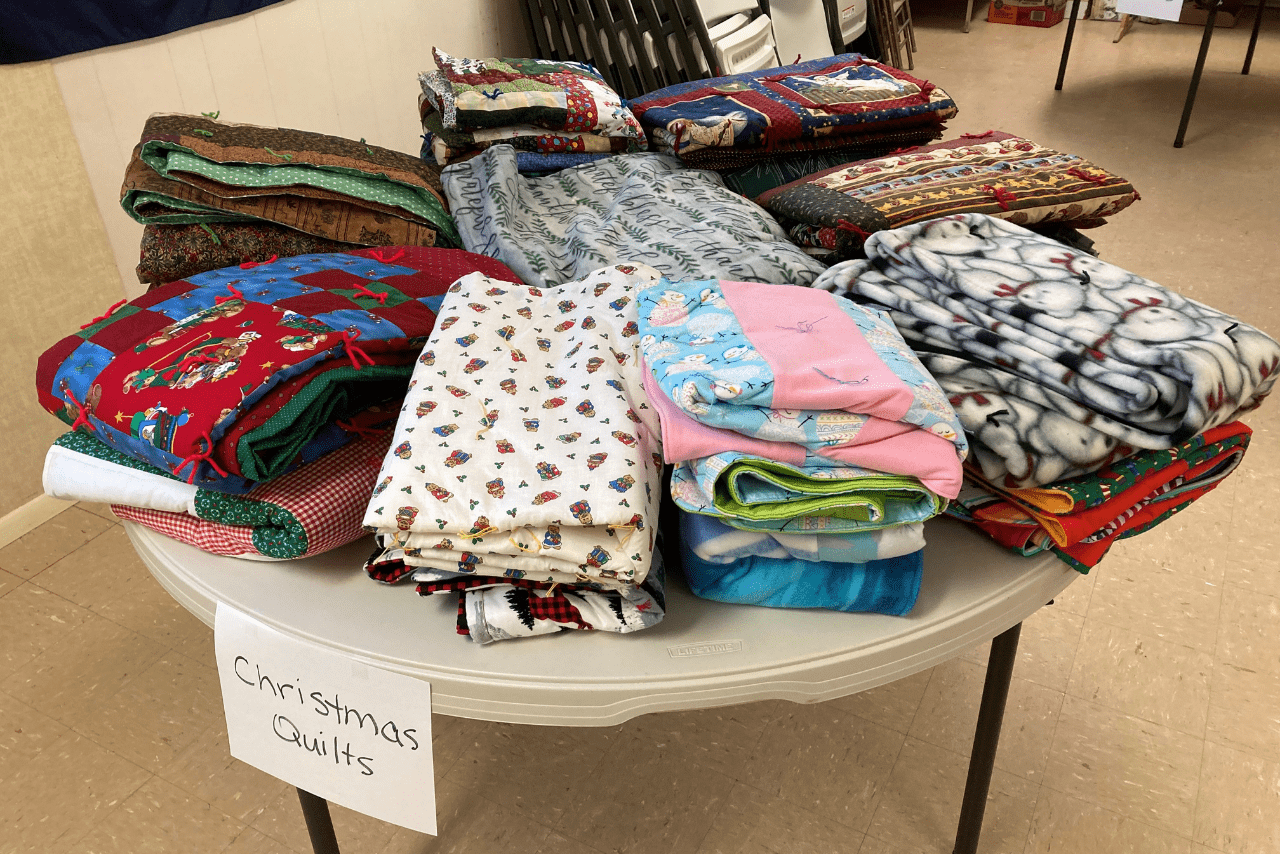 When are quilts most needed? Does it matter how many we send? – Quilts are welcome year-round and we never can have too many.
What type of quilts do you need? – We especially appreciate baby quilts and large quilts for full-size beds.
How should we ship our quilts? – The best way to send them is through regular mail, at the cheapest rate. Unfortunately, we don't have UPS or Fedex in Naknek. 
How much does it cost to send quilts? – Cost depends on your location.
How long does it take to ship quilts to Alaska? – They may take several weeks or more to get here. 
What address should we use? – KAKN Radio | PO Box 214  | 214 KAKN Way | Naknek, AK | 99633