Please join us in praying for these new congregations!
Living Stone: Chinese Lutheran Fellowship
Hospitality Center For Chinese
Pastor: Holmes Zhao
Location:
1407 Cleveland Ave N
St. Paul, MN 55108
*They meet several times weekly for Chinese Bible Study.
Hope Free Lutheran Church- Killdeer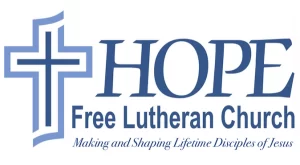 Pastor: Gideon and Erin Johnson

Location:
High Plains Cultural Center, 470 5th Ave SW, Killdeer, ND 58640
Mailing Address:
470 5th Ave SW, Killdeer, ND 58640
Phone: 701-651-6960
Website: www.HopeFreeKilldeer.org
The Source
Pastor:  Eric Johnson
Location:
7205 E. Southern Ave., Suite 105, Mesa, AZ 85209
Mailing Address:
PO Box 20074, Mesa, AZ 85277
Phone:  (480) 866-2310
Website: source59.com
Waikiki Beach Gathering
Pastor: Brady Arneson
Location:
2729 Kalakaua Ave, Honolulu, Hawaii 96815, (look for the logo tent)
Phone: 808.465.0472

Website: www.wbg.church
Email:brady@wbg.church
Hope Lutheran Church
Pastor:Tom & Beth Olson
Location:
228 5th Ave, Enderlin, ND 58027-1315
Website: hopelutheranenderlin.org
Phone: (701) 437-3777
Trinity San Antonio
Pastor: Matthew and Natalie Ballmann
Location:
Woehler Family Center, located behind St. Thomas Episcopal Church and School, 1416 N. Loop 1604 E., San Antonio, TX 78232
Website: trinitysa.org
Email: office@trinitysa.org
Let's start a conversation!
We'd love to hear from you. Let us know how we can be of help!