Church Plant Training event held October 1st, 2022 at St. Paul's Free Lutheran Church in Fargo, ND. There will be food served at the event so register below!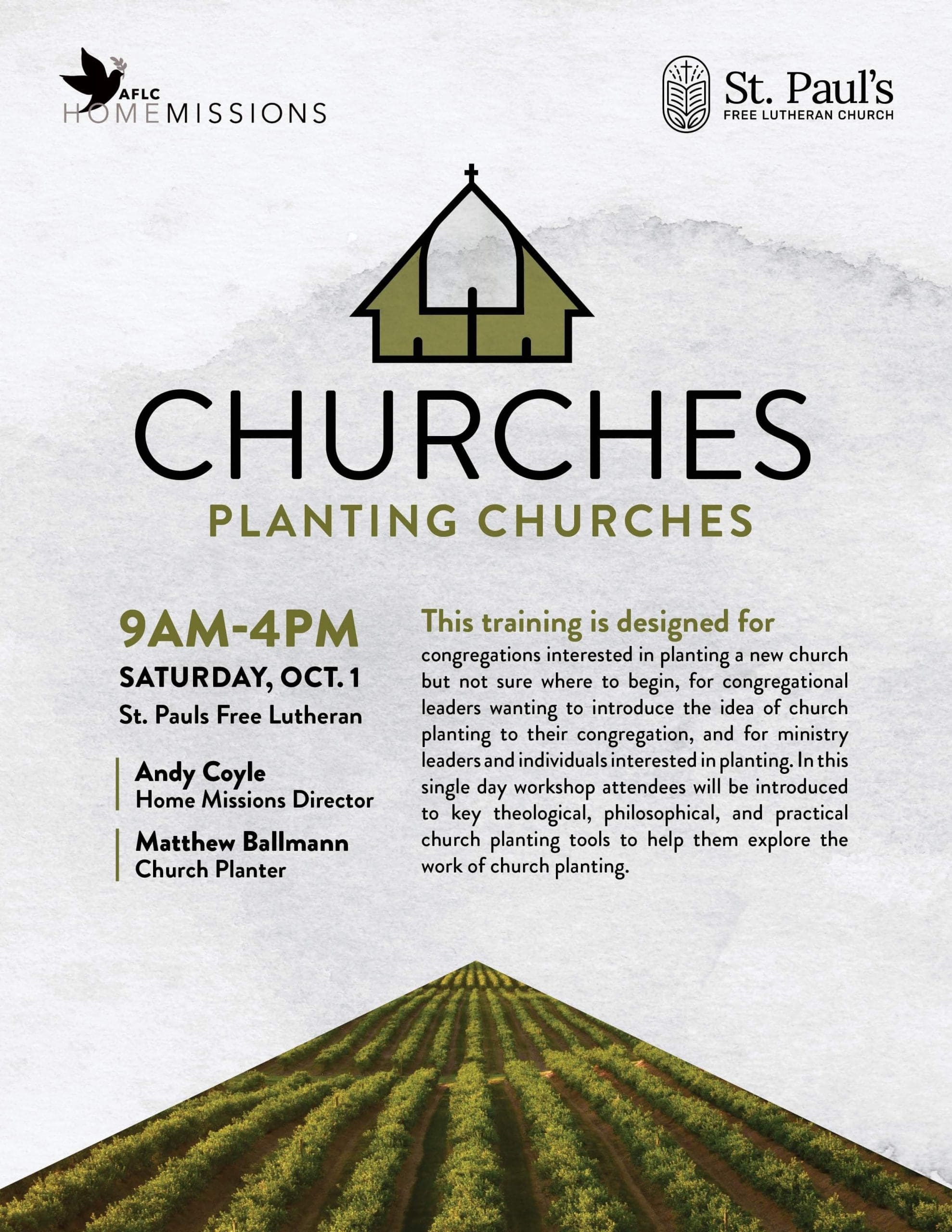 Here are some of the questions we will seek to answer during this workshop:
Why would we plant?
How do we know if we are ready to plant another church?
How do we begin having the conversation with our congregation about planting?
How do we decide where to plant?
How much does it cost and where do the finances come from to support a plant?
Where do we find a church planting pastor?
What role does Home Missions play in this process?
What kind of training is available to us and our congregation?